Longleaf Pine : Growth, Yield and Biomass Dynamics Model For Even-Aged Natural Pinus palustris Stands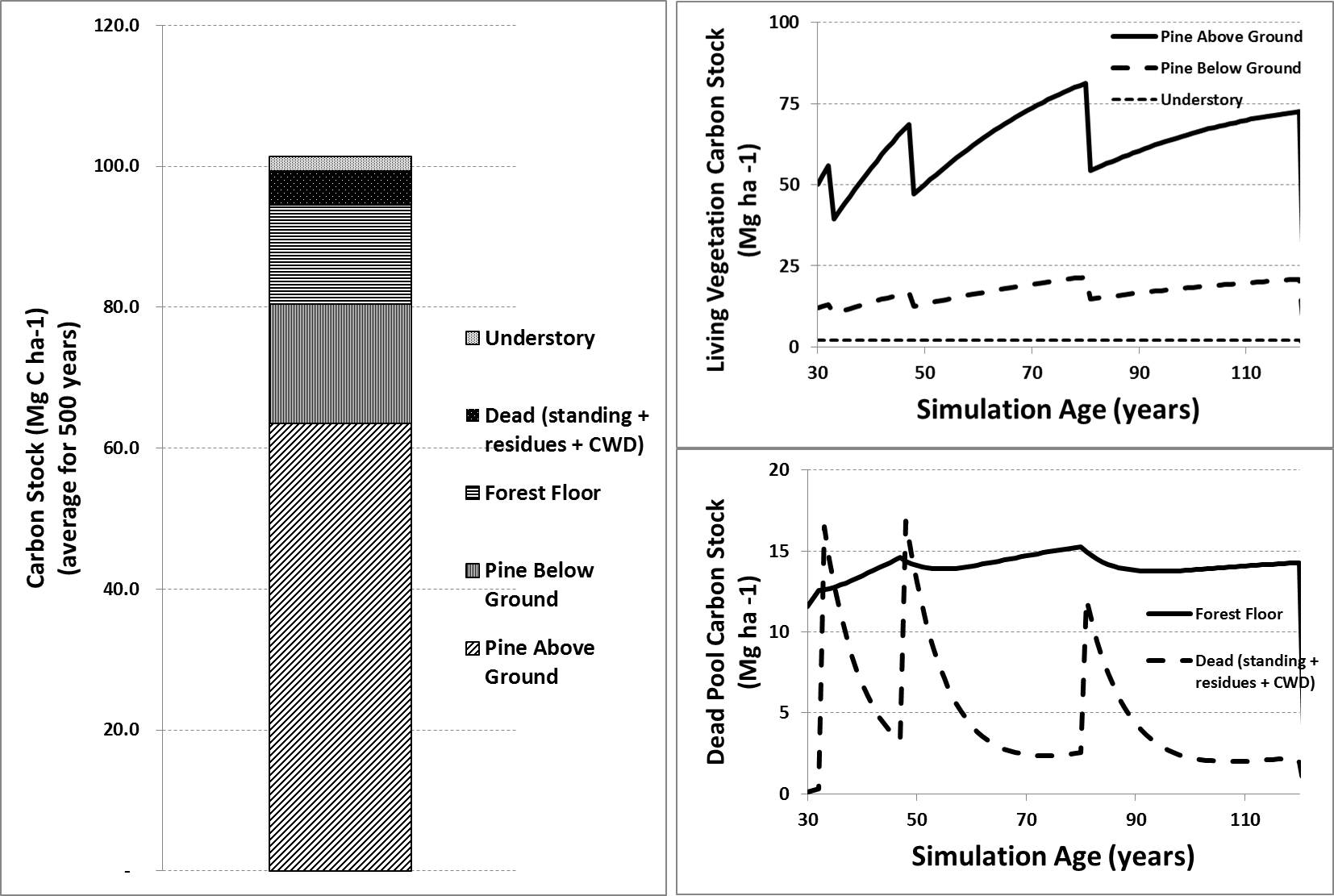 Example of Model Output: Left: C stock (Mg C per hectare) at age 120 years for a stand with SI=80 ft, PD=600 trees per acre at age 30 years, thinned at BA=75 ft2 per acre when BA reached 110 ft2 per acre. Right: Time series of Living (upper panel) and Dead (lower panel) C Pools the same stand.
Mail List
If you want to be included in our email list and receive notifications about upgrades and new versions of the models, please email Dr. Tim A. Martin, CRSC Director, tamartin@ufl.edu.